Ripple (XRP) has made no exception and took the complete advantage of the gaining spree that happened over the last 24 hours. Its value has moved from $0.1796 to $0.2022 in this period. This bullish trend may stick to the XRP coin for the next few days.
XRP/USD Forecast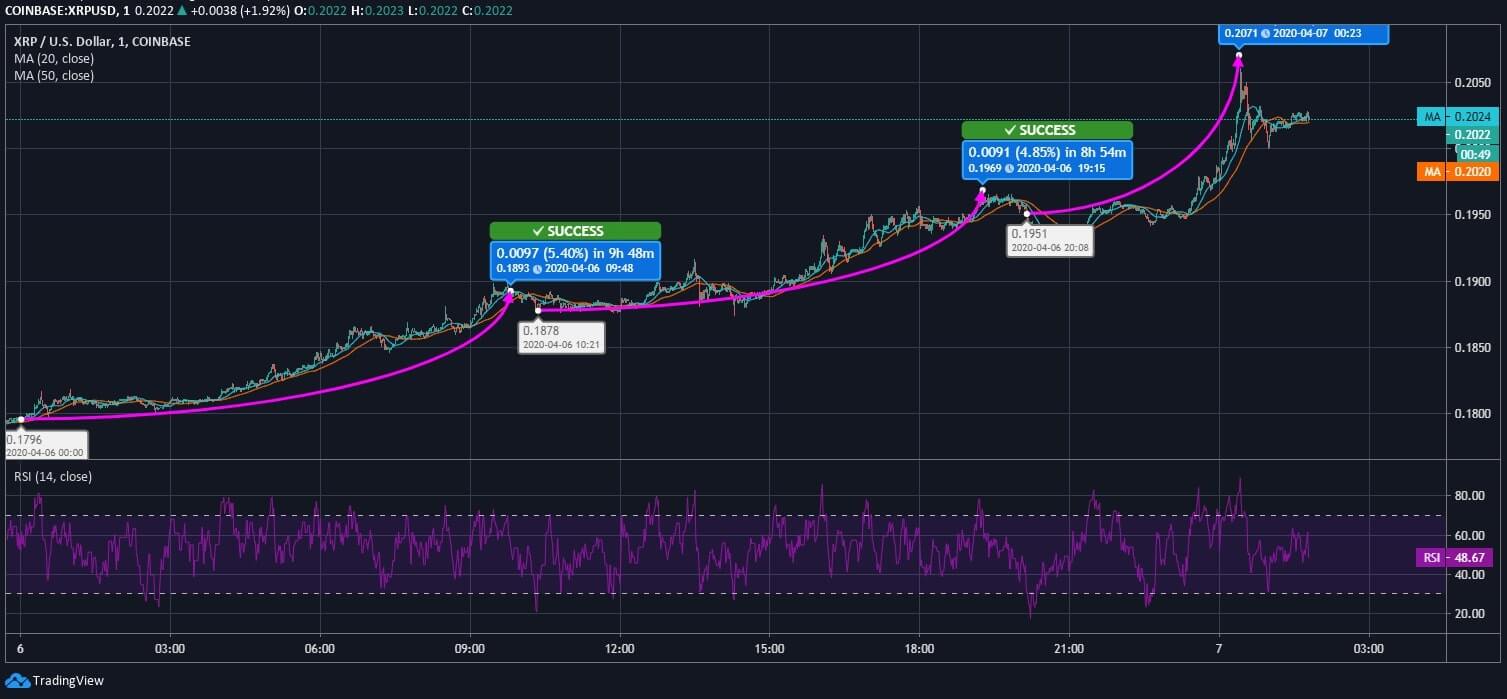 Ripple price was being traded at $0.1796 at the starting of April 06, and over the next 9 hours and 48 minutes, the price was up by 5.40% hike and reached $0.1893. It was followed by a 4.85% hike that added $0.0091 in the value and pushed the XRP price to $0.1969 by 19:15 UTC. The last major swing was another upside movement of 6.14% upsurge, and it took the Ripple coin to the highest point of the day at $0.2071. From this high, the currency couldn't manage and fell to $0.2022 with having strong support from its 50-day MA at $0.2020.
Ripple's current value at $0.2022 is trending below its 20 days MA ($0.2024) with a marginal difference. The RSI is currently hovering around 48.67 points, which shows no extremities. XRP coin price may be further pushed to the next resistance point of $0.2067 as per the current momentum noticed. However, due to volatility, if the coin trades downwards, it may find the next support at $0.1846.