Having a month-to-date comparison, the given 30-day NEO price chart exhibits a bullish momentum in the former half of the given period. Later, there were several sharp falls in the mid-week of August; despite that NEO managed to reach as high as $10.18 on August 24, 2019. However, NEO price was unable to sustain its efficiency at this level and gradually started to decline. With two sharp falls, the price fell to the lowest level, trading at $8.58 on August 29, 2019. Since the beginning of this month, NEO seems to have gathered back its momentum and has started to show signs of upward motion. The coin is expected to be traded in the range of $9.09 and $9.24, today.
NEO price analysis: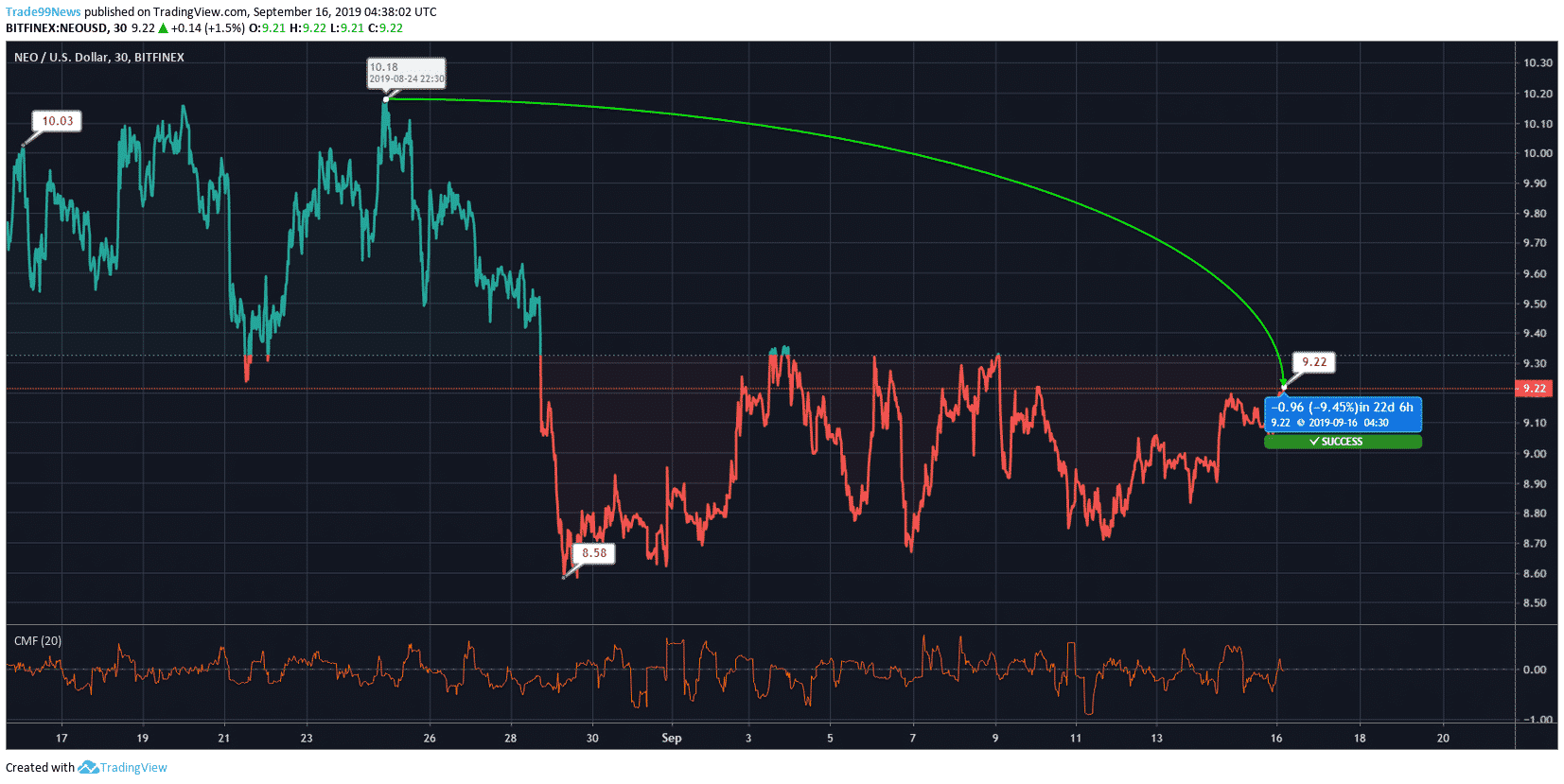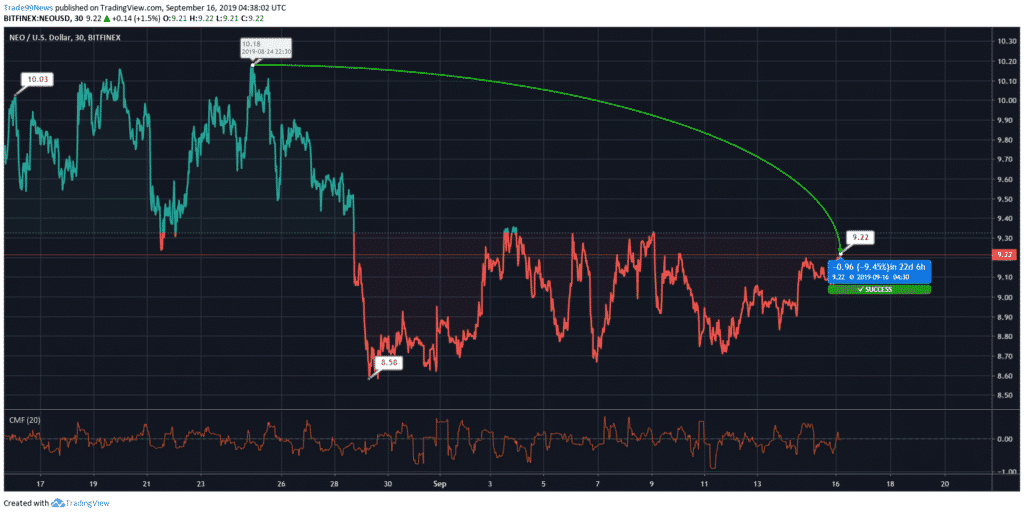 NEO manifests a 9% bearish run as on the date when compared with the trading price of $10.18 as on August 25, 2019.
However, we anticipate that as per the present trend, NEO may rise upwards and reach close to $9.25 by tomorrow.
As per the current trend and market statistics, it is advisable to sell the existing NEO coins in hand. The Chaikin Money Flow indicator also points out that the present movement for NEO is a downward one. Considering NEO's track record and its potential, we believe that the current scenario should change soon. If being traded from a long-term perspective, it can attain newer price marks in the years to come.