The crypto traders were eyeing for a higher level as the market started the last month of the first quarter with a sluggish movement. The coin was spotted struggling to climb high, but the efforts were ending up futile. From yesterday, the price movement has stared improving for most of the coins. The upsurge has finally helped the traders to take a sigh of relief.
Today, XRP coin started with a sluggish opening, but later it booked an astounding upsurge. The currency made 7-days high counter adjust itself at $0.245. The gradual improvement would hang around for a while. The traders can count on Ripple crypto for being a result yielding cryptocurrency.
Ripple Price Analysis.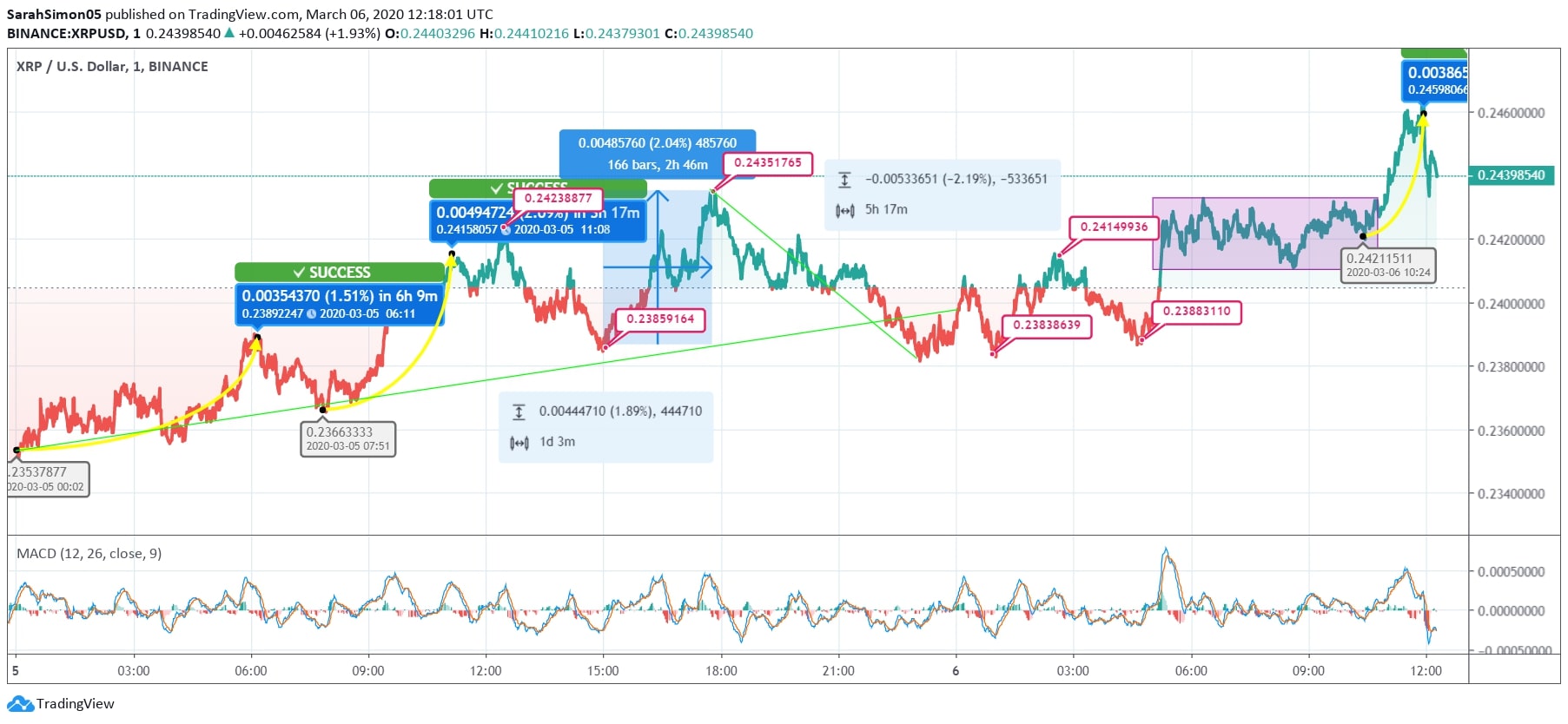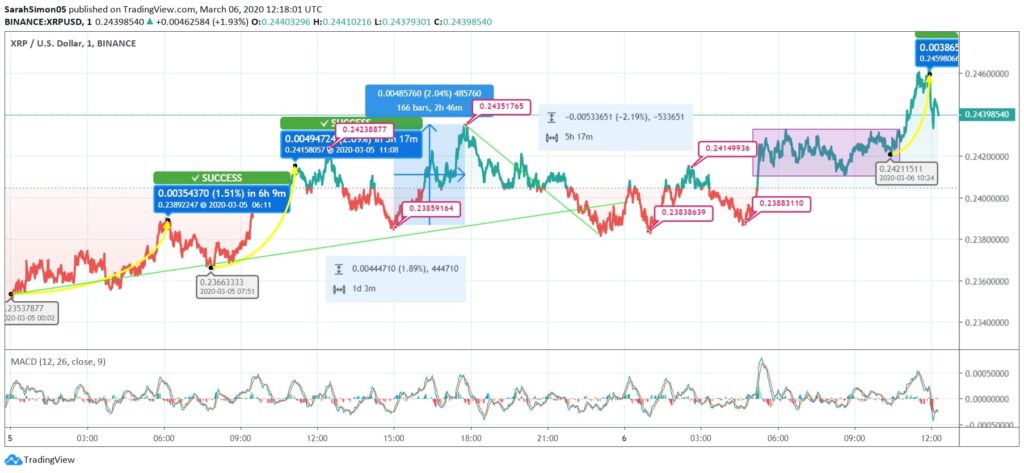 Yesterday, the XRP price was at $0.235 at 00:00 UTC and started improving since then. The currency climbed to $0.238 in the first 6 hours by 1.51%. After a slight plunge at 07:51 UTC, the price jumped to $0.241 at 11:08 UTC. With a spike at $0.242, the price dribbled to $0.238. The coin followed the plunge with a recovery of 2.04% at $0.243.
Thereafter, the Ripple price dribbled and finally stopped at $0.238. However, the day ended at $0.239. The day-long movement in the coin exhibited a 1.89% upsurge in the price. Today, XRP started with a slight fluctuation where the price counters switched from $0.238 to $0.241 and then again fell to $0.238 and climbed back to $0.241. The coin price locked itself at the same level till $0.242. Recently, the currency marked an astounding jump to $0.245. The same is marked as the intraday high, as well as the 7-day high.
The current price of the XRP coin has violated the immediate resistance level at $0.243. The currency is heading towards the next resistance level at $0.247. The same could be breached in the upcoming hour. The major resistance level at $0.251 is likely to be violated by the end of the day.