Ripple (XRP) price has had a sluggish start to the year, but this has not deterred the coin from putting up a brave front under the continual bearish sentiment in the crypto market since January 2020. The past one week shows the price of XRP coin trying to get back in the upward range from the bearish onslaught during the start of the week and has been oscillating between $0.266 – $0.305.
Ripple Price Prediction
XRP price managed to be in the upper range during the start of the week though the strong bear undercurrent got to it during the week. The coin started below the baseline at $0.2779 on February 18. There was a sudden swing of upward price movements for Ripple coin, and the price reached a high of $0.3055 on February 19, the rise is at a massive 19%. The bullish pressure got too strong to handle, and the XRP coin price slid to the extent of 12.65% on the next day at $0.2667. With the price being still below the baseline, the coin managed recovery and touched $0.2783 on February 21.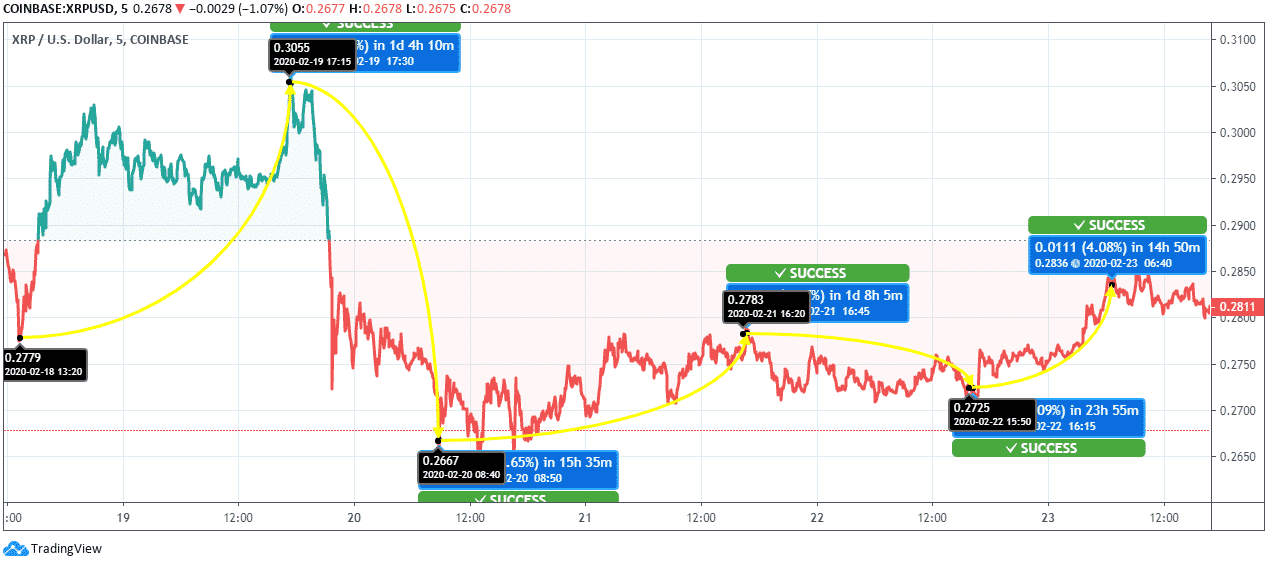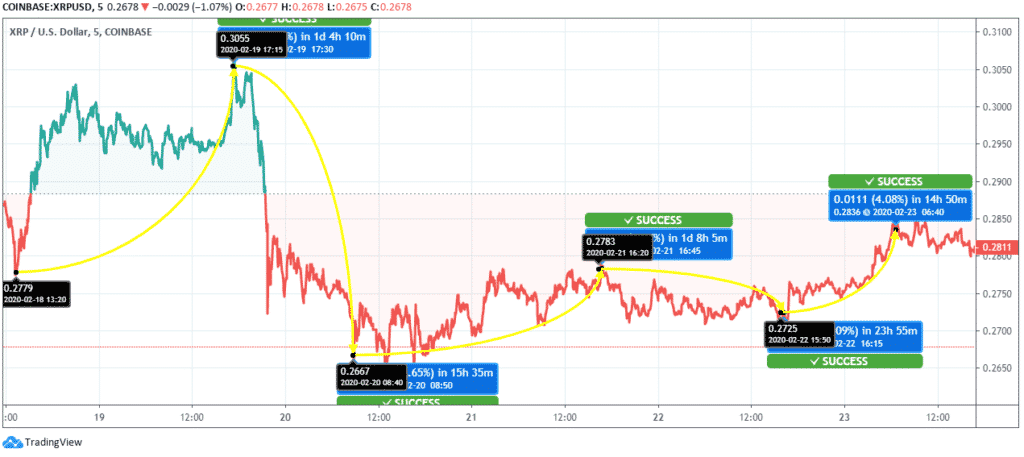 The crypto market volatility continued, and the price of Ripple once again went down to $0.2725, showing a downward variation to the tune of 2.09%. Even under this strong bearish sentiment, XRP managed to push its price in the upper range, though still being below the baseline on February 23 at $0.2836, the upward swing being at 4.08%. Today, the price has once again slid down slightly to $0.2811.
Ripple has had a good history and has managed to be quite the frontrunner in the upward price momentum in the market. The past one week has also seen the currency continually gearing itself to meet the strong bear pressure, and this is seen as a positive indicator by analysts who have confidence on the coin to get back to its winning ways in the short run. Investors should now think of only holding from a long-term perspective as the crypto market is very speculative by nature and tends to benefit mostly long-term investors.